12/05/18 Filed in:
safari destinations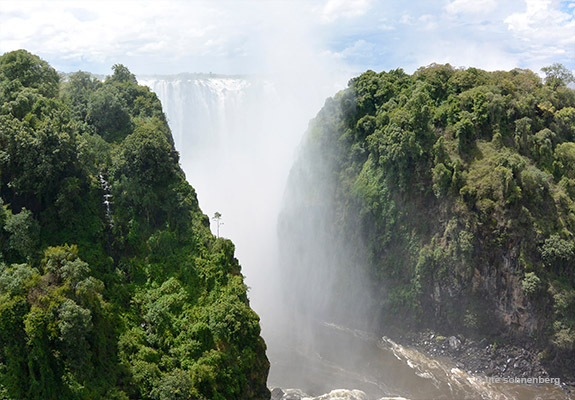 Most Southern Africa safari itineraries include Zambia with a
visit of the Victoria Falls
and that is as far as a safari guest gets to know the country. This is a pity, as Zambia is a top-rated African safari destination, one should definitely include in a southern
Africa safari
tour. Here some good reasons for visiting this amazing country:

1. The varied habitats of
Kafue
: Kafue, Lufupa and Lunga rivers with adjoining peaceful stretches of riverine vegetation, dambos and wetlands, extensive miombo woodland with seasonal floodplains and swampland create a diversity of habitats, that attract an
abundance of wildlife
.

2. The Luangwa river is the most intact major river system in Africa and is the life blood of the
South Luangwa National Park's
9 050 square kilometres. The park hosts a wide variety of wildlife, birds and vegetation. The now famous "walking safari" originated in this park. There are 60 different animal species and 400 different bird species. One special being Thornycroft Giraffe found only in the Luangwa Valley. Some magnificent trees grow in the Valley among the more common are the mopane, leadwood, winterthorn, baobab, large ebony forests, vegetable ivory palm, marula and the tamarind tree. The changing seasons add to the parks richness ranging from dry, bare bushveld in the winter to a lush green wonderland in the summer months.

3. The
Lower Zambezi National Park
is still relatively undeveloped, but its beauty lies in its absolute wilderness state. The diversity of animals is not as wide as the other big parks, but the opportunities to get close to game wandering in and out of the Zambezi channels are spectacular. The park lies opposite the famous
Mana Pools Reserve in Zimbabwe, so the whole area on both sides of the river is a massive wildlife sanctuary.

4. The
Victoria Falls
are known locally as Mosi-oa-Tunya (the smoke that thunders), due to its towering plume of spray that is visible at a distance. Within this area of the mighty Zambezi River one can engage in wildlife viewing or one of the many adrenalin activities on offer. The 108 m long (354 ft) and 1 708 m (5 600 ft) wide Vic Falls are the largest sheet of falling water in the world.

5. Due to the riverine wildlife areas the light is sublime for
wildlife photography
. Colors are crisp and clear, warm and rich. The landscapes of waterways with their distinctive vegetation are stunning backdrops for wildlife photography. The opportunity of photographing big mammals like elephants in and around the water allows amazing wildlife photography. It is simply heaven for wildlife photography enthusiasts.

The wildlife areas in Zambia are best accessible by light aircraft transfer to avoid long drives. A great variety of land and waterborne safari activities are available for a diverse and exceptional safari experience. The best time to visit is from April to November, however, the so called "emerald season" is worth a visit too.