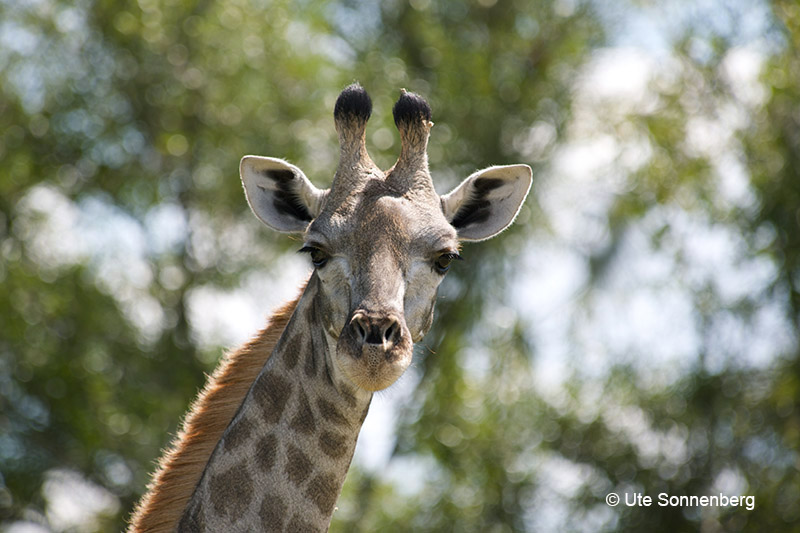 If you're like most travelers, you want to make sure that your next vacation includes world-class amenities and experiences, which is a great reason to go on an African safari. When you're booking your trip on a budget, however, you might assume that you'll have to skip some of the luxury of which you've been dreaming. Fortunately, this isn't the case, and it's actually very easy to book a luxury safari if you follow a few simple tips and tricks.
Here is some advice for booking the luxury safari of your dreams so that you can have a great vacation without having to break the bank.


Pick the Right Time of Year

Although there are several tips and tricks you can use to help you book an affordable luxury safari, but the best advice is to plan your trip for the low season. During the low season, there are much fewer travelers, which results in lower rates than you would be able to find during the more popular travel season. If you book your trip for the low season, you can expect better prices on flights, lodging, and even safari activities.


Control Your Transportation Costs

If you've never been on a safari before, then you might be surprised to learn that transportation in Africa will account for the majority of your costs. Choosing to have someone drive you from location to location, for example, can get very pricey depending on how far you are traveling and the duration of your vacation. The best way to lower the overall costs of your luxury African safari is handling transportation yourself. Driving yourself on a safari isn't as difficult as most people imagine. The majority of the roads are well paved and maintained, and so long as you're confident in your driving skills, you should be able to get yourself from place to place without worry. In addition to providing you with more freedom, driving yourself will lower your transportation costs and give you more money to put towards luxury experiences.


Plan Your Safari with Help

For first-time safari goers, the process of booking the perfect luxury vacation can be somewhat daunting. The key to a great luxury safari experience is making sure you're choosing the right destinations and activities without spending too much money, and the best way to accomplish these goals is booking your safari with the help of a professional. An experienced and knowledgeable safari travel company will be able to listen to what you're looking for out of your vacation and can help you book your trip accordingly. Also, if you're not exactly sure what you want out of your trip, the right safari company can help you pick out the activities that will make for a trip that you'll remember for the rest of your life. If you want an exciting and affordable luxury safari, consider booking your vacation with the help of an expert.

Keep these easy tips in mind, and you should be able to plan and
reserve a luxury safari
that includes several once in a lifetime experiences for a cost you can easily afford.

When you go on a vacation, you want a trip that feels like it was designed just with you in mind. In this regard, there is almost no better holiday than a safari in Africa. Safaris come in all shapes and sizes, meaning you can easily find a trip that fits your exact tastes.

If you've been considering going on a safari, you need to learn a few ways to book the trip of your dreams. Find out how you can plan a custom African safari and learn about a few of the exciting activities and destinations to include in your trip.


Advice for First Timers

For travelers who have never gone on a safari before, the best idea is to book a trip that includes time with the Big Five, Africa's most famous animals. The Big Five is comprised of elephants, leopards, lions, rhinos, and buffalo, and every first-time safari goer needs to see these creatures in their natural environment.

Fortunately, the Big Five can be found in several African countries, including Tanzania and South Africa. If you're going on your first safari and want to see the Big Five, you should book your trip to include a stop at Kruger National Park, which is one of the best places to view these animals.


Make a List of Activities

One of the smartest ways to plan a custom African safari is to spend some time thinking about what you want to see and do while on your trip. Africa offers a wide range of activities, so you should easily be able to find something that matches your preferences.

For example, if you have the spirit of adventure, you can find several safari activities that will get your blood pumping, including white water rafting or hiking through the bush. On the other hand, if you prefer relaxation on your vacation, you can find great opportunities for leisure, such as going on a sunset hot air balloon ride. Take a little bit of time to think about what you want out of your vacation, and you should be able to plan the trip of your dreams.


Avoid the Crowds

Dealing with crowds can seriously reduce your enjoyment of your vacation. Fortunately, if you want to avoid the crowds on your safari, you can choose a few options. One of the easiest ways to steer clear of crowds on your trip is to visit one of the lesser known safari destinations. Africa has a few iconic spots filled with tourists almost year round, and avoiding these areas will help you have a more personal experience.

If you want to make sure that you have the calm, intimate safari you've been dreaming of, you can book a private safari. On a private safari, it will only be you, your travel partners, and your safari guide, resulting in a great trip that you'll always remember.

As you can see, there are several easy ways to
book a custom African safari
where you can have a fantastic time. Keep these easy tips in mind, and you will be able to plan a trip that is made just for you.

When you go on a vacation, you want your trip to be as simple as possible. Unfortunately, when you travel to certain countries, you will need to acquire a visa before you will be allowed entry. Luckily, if you hold a United States passport, you can go on an African safari in several countries without spending your valuable time or money on a visa. Here are a few exciting countries that you can visit for a visa-free African safari and some of the best activities in each location.


South Africa

If you have a passport, you can visit countless countries in Africa without a visa, including South Africa. Possibly the most popular safari destination in the world, South Africa is an exciting country that provides countless activities that you won't want to miss.

For example, if you're interested in breathtaking scenery and world-class amenities, you can spend some time in Cape Town. South Africa is also home to several gorgeous beaches, meaning you can spend some time enjoying the sun and sand while on your safari. Whatever activities you're looking for on your trip, you'll find them in South Africa, all without needing a visa.


Namibia

Many people planning a visa-free African safari want their trip to include breathtaking, unforgettable sights. If sightseeing is your main goal for your vacation, then the best country to visit that doesn't require a visa is Namibia.

The fortunate part of taking a trip to Namibia is that the country offers several different environments for you to enjoy. Sossusvlei, for instance, is known throughout the world for its red sand dunes. Adventurous travelers can ride a sandboard down these dunes, and visitors looking for relaxation can take a hot air balloon ride. Namibia also features mountains and oceans, so you can find whatever scenery you prefer.

Visiting Namibia is also a good choice if you want to see exotic animals. This country is home to the largest game park in Africa, making it easy to find interesting animals such as lions and elephants. If you want to visit Namibia without a visa, your passport needs to be valid for at least six months before your trip.


Botswana

Finding the most memorable travel experience of your life is easy when you book your trip with a stop in Botswana. This visa-free country is known for its gorgeous scenery and ample opportunities to explore nature. Botswana features the large savannahs for which Africa is famous, meaning you'll have the authentic safari of which you've always dreamed.

Botswana also features several interesting features that you won't find in other African countries, including the world's largest salt pans and the Okavango wetlands. If you want to immerse yourself in the natural beauty of Africa, Botswana is your perfect visa-free travel destination.

When you're planning your next vacation, you don't want to deal with having to obtain a visa. Fortunately, as you now know, it's easy to
plan a completely visa-free African safari
. Make sure to visit these countries on your trip if you want a thrilling vacation that you'll remember fondly for the rest of your life.

Scroll