Roho Ya Chui "soul of leopard", your expert
Surprising Photography: It's Real
20/12/12 19:10 Filed in:
Photography & Art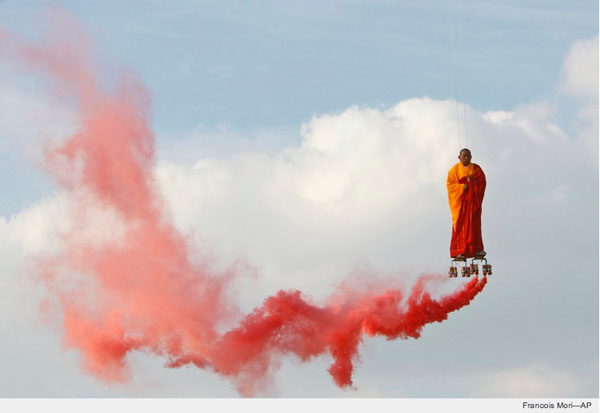 This monk traveling the sky on magic powered, red smoke exhausting, like roller blades looking devices might be very tempting to be thought being photoshopped, but its not. It's real. This is what the Chinese artist Li Wei performed at La Villette in Paris in March 2012.

And this one, president Obama holding a crystal ball in his hands looking for the future of the world, which could be a typical example for photoshopping, and its not. Also this one is real.



These two
images
are from the
TIME
Magazine's
TIME Picks of the most surprising photos of 2012
. They are a wonderful example how real moments hold the most beautiful surprises and one only needs to see them, well and press the shutter at the right time. But they are there and it's again a pure question of seeing.

Keep your eyes open and look for the surprise and captured it.

Happy snapping!


Ute Sonnenberg for
www.rohoyachui.com