Roho Ya Chui "soul of leopard", your expert
Top South African safari tour Cheetah & Big Five
26/08/14 19:47 Filed in:
African Safari Holiday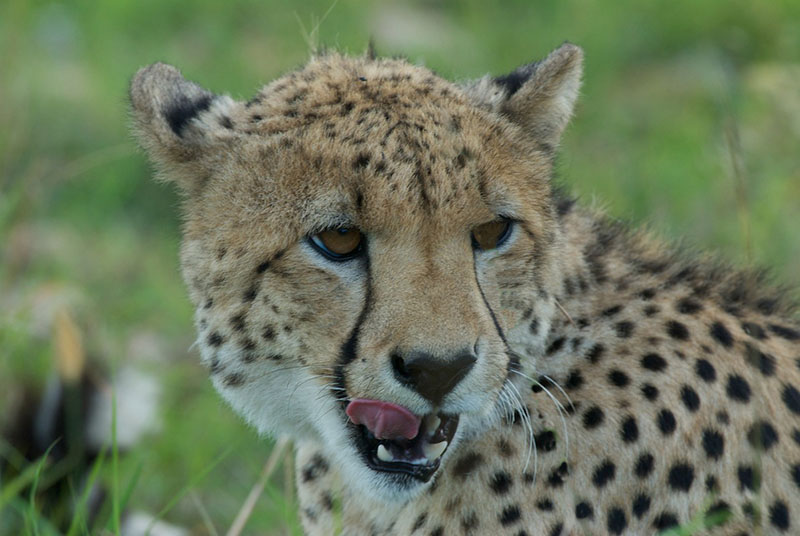 Top South African safari tour Cheetah & Big Five


One might wonder why
South African safari tour Cheetah & Big Five
and not just Big Five? Cheetahs are not part of the Big Five, which are lion, leopard, rhino, buffalo and elephant. These animals are the most dangerous to hunt on foot and therefore called the Big Five and cheetahs do not belong to this category. However they are incredibly beautiful and are part of the Big Cats and on many "want to see lists" of safari guests. Therefore an African safari with Cheetah & Big Five.


The South African safari tour takes guests to
Phinda Private Game Reserve and Kruger National Park
. Phinda is an excellent game reserve to see cheetah. It got plenty of open areas, which makes it an ideal hunting ground for cheetahs. Besides these incredible cats, the game reserve has the Big Five including the black rhino. In Kruger guests will stay in the Sabi Sands, the probably best wildlife area to see leopards, but rarely cheetahs. The predator competition is too big and the bushveld is not ideal for them either.

Combining these two major wildlife destinations in one
African safari itinerary
guarantees
excellent sightings.
The distance between the areas is big, but direct light aircraft transfer are available, ensuring time is not lost for travel, but saved for game drives. Wildlife photography enthusiasts will love both safari destinations, as they offer ideal conditions to come home with the most amazing pictures, National Geographic style.

More information is available in the detailed itinerary, available for download
here.



Ute Sonnenberg for Roho Ya Chui, Travel Africa