What Makes Photo Apps so Popular
25/05/12 12:33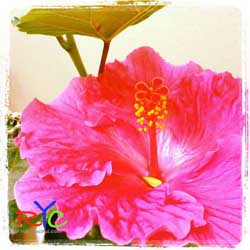 Today is the day that it was announced that facebook has its own
photo app
for iPhone. Another addition to the popular photo apps and we might right jump onto it. What makes us doing that?
In the first place we have the photo apps always with us. They are on the phone and the phone goes with us wherever we go. No extra device needed, camera at hand when the opportunity for a photo comes up, when we want to share a moment immediately or want to tell news quickly through a photo. But there is more.

When we use a camera we usually start thinking about settings and when we don't use a camera on a daily basis we might be insecure about settings and worried, if we do it right. That creates the idea in us that we need to have time when we use the camera to be able to focus on what we are doing in order to do the settings right. We do not have these thoughts with the photo apps on our phone. We just shoot away. We are used to the phone, bonded, holding it in our hands many times per day, it's always with us. Besides that the photo apps (most of them) do not require knowledge and experience in photography in order to use them. All we need for photographing with apps is our intuition. And our intuition can flourish the best when no thoughts are disturbing it.
Look at the example Instagram. Its point, shoot, filter, share. You are only looking and deciding with what feels nice to you. All intuition. And we love it.
Well, what does that mean for your camera? The camera would love to be your intuitive tool, just like the app. Treat it like an app. Have the camera with you if you can, practice as often as you can, don't be worried about settings. Shoot away and get rid of the technical fear. There is no wrong or right, there is only learning. Start bonding with your camera!


Ute Sonnenberg, www.rohoyachui.com