What to Think of When Photographing in Adventurous Places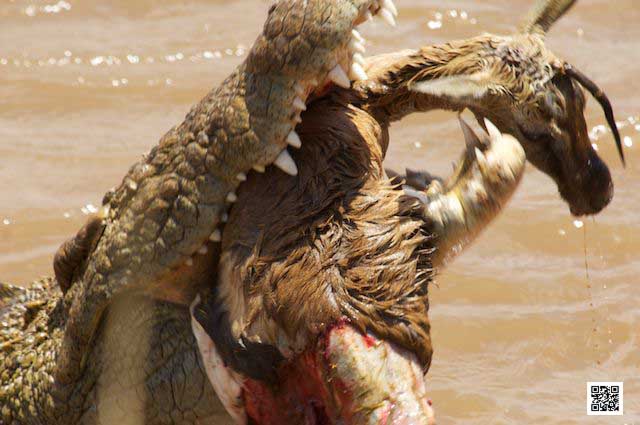 One doesn't need to go on a
photo safari
in Africa to end up in adventurous situations. A big event in your hometown can be already enough or a sports event with mountain bikers flying around your head. Actually photographing in familiar places and situations can sometimes be even more dangerous than on exotic locations or in the bush. Familiar situations let us drop our guard easily and then we step backwards into a gutter, fall of a wall, get equipment stolen or misjudging how many things we can do at the same time and loosing it. Well, making mistakes of this kind can be annoying, inconvenient and sometimes painful, but not so quickly life threatening. Making mistakes in the bush and in unfamiliar cultures can have larger consequences. But all boils down to watch your back and if you can't do that yourself, get somebody to do it for you.
When we look through the viewfinder or on the screen of our camera we get drawn into the photo we want to take. All our attention is on photography and we hardly see and hear what is going on around us. We somehow block out the world in order to focus on what we see and capture. The situation is similar to listening to the iPod while riding a bicycle on the streets or sending a sms while driving a car.
For that reason, photographers in war zones and other dangerous places have guides with them and sometimes security guards to make their work possible. In the bush, one if not familiar with the environment, has a ranger and often a tracker with them. They find the animals and they take care of the safety. It might sound silly to remind people of "do not step out of the vehicle", but unfortunately they forget and do it to get closer to the lion for a better shot. That only provides dramatic photos to the people who witness the moment and often ends the life of the other person. One might be tempted to think, how can you be so stupid, but be aware that being in the bush and seeing these animals can mix up very much someone's mind and emotions. People don't realize at that moment where they are and the animals look just like on TV and reality and fiction become one and fatal.
Always be conscious where you are, what is going on around you, have somebody to cover your back and have a guide when unfamiliar with the surroundings. Listen when the guide tells you to stay in the vehicle. Walking the streets of New York is different from walking the roads of the Masai Mara. Both are safe as long as you know the rules and follow them.
Be conscious and mind your guard. Bring jaw dropping beautiful images of your trip home and not images of yourself that could make the front pages.
Happy snapping!


Ute Sonnenberg,
www.rohoyachui.com