How Many Photo Equipment does One Need on Safari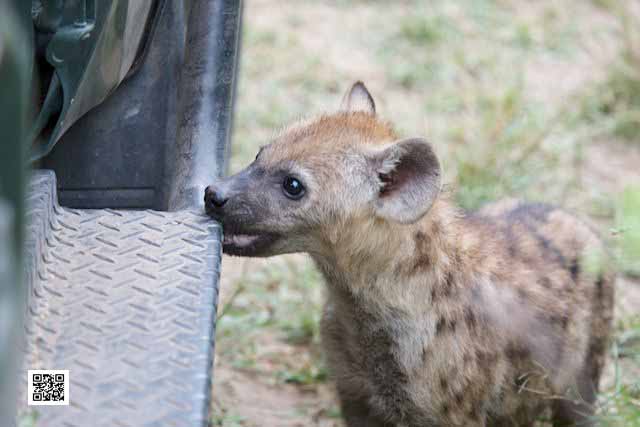 Many people go ones in their life on a
safari
and want to make sure they come home with lovely images. That puts a lot of pressure on the one who is responsible for the photography and one can easily end up buying all equipment possibly necessary, just to make sure to have it in case they need it. There is an overwhelming amount of equipment available and its really hard to make the right choice, but you got to make a choice and if its only for the luggage allowance on the flights.
If you are an entry-level hobby photographer, the best you can do is having a bridge type of digital camera with you with a good zoom and a relatively good speed. The biggest problem of the point and shoot cameras is their speed. They are often to slow to capture the moment and the animal is gone. Bringing that good bridge model to start with is a good choice for the less ambitious hobby photographer. No further photo equipment needed.

The more ambitious photographer with an entry level DSLR and interchangeable lenses gets already confronted with more choices. There are flowers and small animals that make great subjects, there are landscapes and there are the elephants on the water whole. For all three different situations are different lenses and the best thing to do would be to bring a macro, a wide angle and a zoom lens. But in reality one ends up not really using the macro lens when focusing on wildlife, unless macro is a specialty of the photographer and he/she will focus on small animals and objects. So, in general the wide angle and the zoom lens will be enough to bring. This lens choice can also apply to the more advanced and ambitious photographer. The next question is the tripod. A tripod is great for low light situations or night photography, but not essential for wildlife photography. A beanbag is the better choice. There is limited space in the vehicle, one needs to be flexible for the always-moving objects and night photography is not really happening. Get a
beanbag
.

The photographers with the more advanced cameras and lenses have a difficult task in making a decision. The beautiful fixed 400mm/500mm/600mm lenses are great, but they are also heavy, not flexible, need a tripod or monopod to be handled and require space. Already the transport on the international flight and definitely on the safari flight is challenging. But the main concern is their flexibility. In many places the animals are very close to the vehicles and the big lens cannot be used. So, one needs at least two cameras to have a more flexible lens on the other body to capture also these moments. If you want to bring all this great equipment, be prepared to have a private vehicle in order to manage it while being on safari. Also special arrangements for the transfers and flights might be necessary.

Whatever your choice will be, keep in mind to have a fast camera with a fast processing memory card, a minimum 400 mm zoom lens when shooting full frame and a beanbag. These essentials will serve you well when going out to shoot great photos of wildlife, yet having a relaxed safari and easy transportation.

Enjoy preparing for a great trip!


Ute Sonnenberg,
www.rohoyachui.com